Overcome debt on your terms.
Your equity compensation can be part of the plan.
Debt making you sweat? These strategies can help you stay cool.
Understanding debt is the first step toward managing it. By leveraging resources like your equity compensation, you can potentially increase stability and open doors to more financial opportunity. We've got the resources and support you need to get started.
ESTIMATED VIEWING TIME: 2 MIN

Start paying down your debt with these strategies.

Have an interest in paying off debt? Great. Because it starts with interest rates! Consider paying off your accounts in order from highest to lowest rates to help save money. Another strategy is to pay off accounts from lowest to highest balance.

ESTIMATED READING TIME: 6 MIN

Consider consolidation to pay off debt.

Debt consolidation is the act of taking out a single loan to pay off multiple loans. In the short term, this can simplify finances and free up monthly cash. But long term, it can extend your pay-off date and add some risk into the equation.
To borrow or not to borrow? That is the question.
Not all debt is unhealthy. If you plan for debt in a smart way, you can set yourself up to manage it gracefully in the future. To help with your borrowing needs, we offer access to margin loans, mortgages, home equity lines, and non-purpose lines of credit.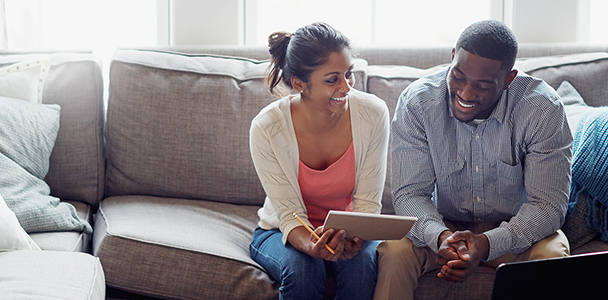 Go deeper with Schwab's insights and education.
Go deeper with Schwab's insights and education.
Our insights library includes a wealth of straightforward resources covering investing, trading, tax-smart retirement planning, and more.