Where could your equity compensation take you?
Discover a world of financial resources designed around your individual goals.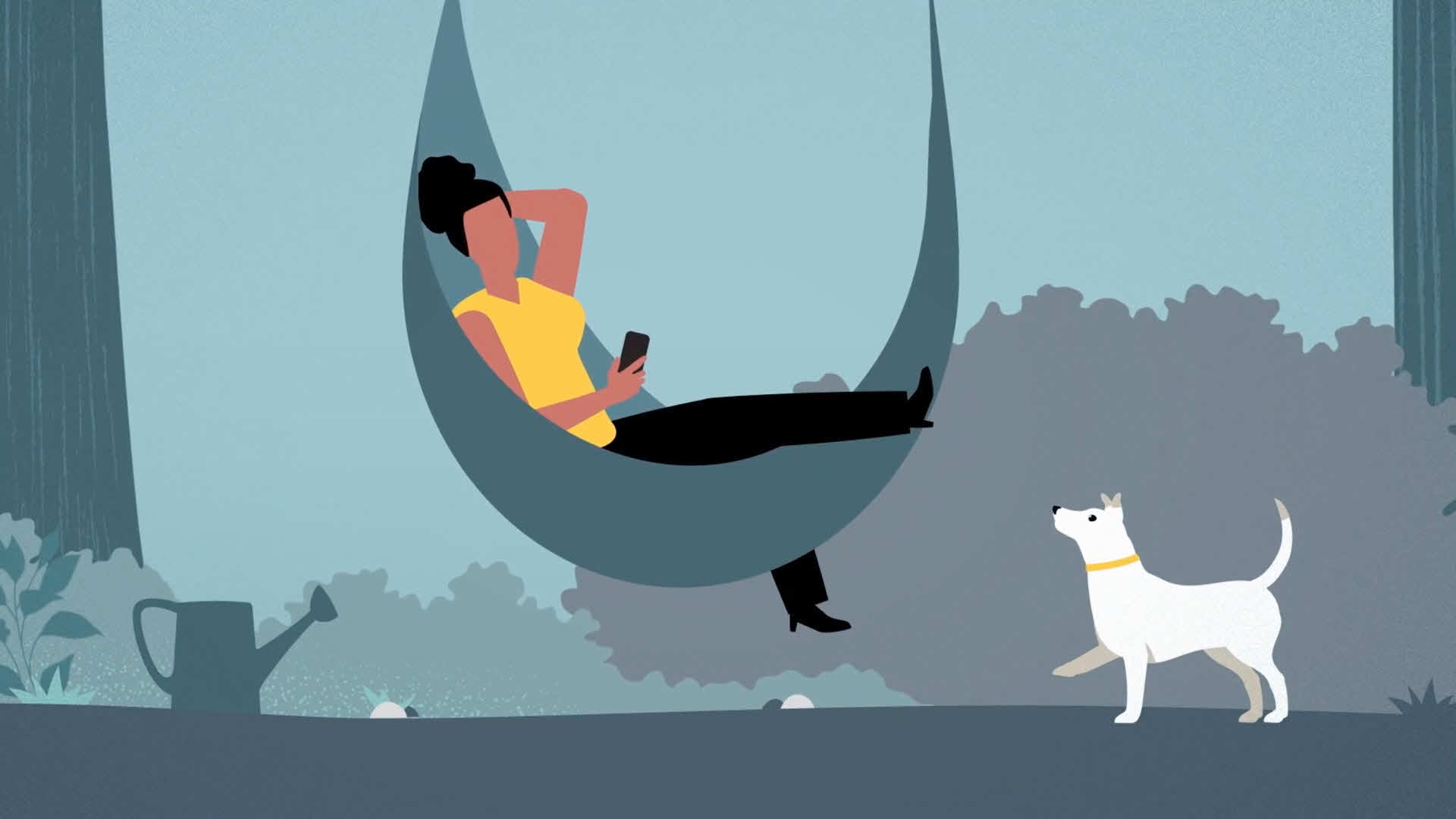 Launch your dreams
Opens in popup

Read transcript

for Launch your dreams
This is an important moment.
Because receiving equity is about more than getting new stock in your company. More than numbers in an account.
It's about possibility.
So, take this moment, and imagine the possibilities your equity might hold, if you had a plan in place.
A new lightness in your step, after finally paying off a debt that's been following you around for too long.
The sound of keys, your keys, in your front door, as you step inside your new home.
Sweating up five flights of stairs, as you drop your daughter off at college, knowing that she may not have to worry about paying for it herself.
The quiet pride you feel in your chest, when you're able to tell your parents that it's your turn to help take care of them.
The confidence that comes from knowing you're working towards the retirement you deserve.
So, what could equity make possible for you?
We can help you find out, and create a plan so you can work towards making it happen.
Close
Unlock the full power of your equity.
Your equity compensation is more than a bonus—it's potential fuel for your financial future.
What do you imagine on your horizon? A new home? A debt-free college plan? A dream retirement? Wherever you're headed, we've got solutions, education, and support to help you harness your equity and put your goals on the map.
Your equity compensation. Your goals. Your terms.
What are your priorities?
I want to reduce my debt.

Understanding debt is the first step to taking control of it. Learn how to leverage resources like your equity compensation to help take control of your situation and plan for a sound financial future.

I want to get my finances in order.

Budgeting. Taxes. Emergency savings. Wherever you are in life, knowing which financial goals to prioritize is key to achieving them. Discover resources to help you get started.

I want to buy a home or investment property.

Whether you're a first-time homebuyer or have your eye on a dream vacation home, we can help you unlock the door. Find out about our mortgage solutions, and get tools and resources to start your home-buying strategy today.

I'm planning for retirement.

Retirement may be in the future, but saving can start today. Even if you have a 401(k), there are other ways to potentially add flexibility to your retirement planning to help maximize your savings and tax advantages.

I want to save for my family's education.

How much should you save for your child's education? Or your own? Where should you save it? Explore your options now to help reduce future stress and worries.

I'm interested in building wealth.

Equity compensation is just the start. Whether you are looking to diversify your portfolio, have just come into a windfall, or want to explore low-cost options for investments, we are here to help support your long-term goals with a full range of investing solutions.